Cécile Beuzeville: A French entrepreneur in Acadia
Posted on Friday April 29, 2022
Cécile Beuzeville: A French entrepreneur in Acadia
In our series profiling women entrepreneurs, we introduce you to exceptional Acadian women who are having a positive impact in the community. Read on to discover their inspiring stories!
After leaving France with her spouse and two children in 2017, Cécile Beuzeville was determined to set up shop in New Brunswick. Five years later, she and her husband are now co-owners of Auberge d'Anjou and Cocooning Café, an inn and café where guests always feel at home.
Meet an inspiring businesswoman!
An entrepreneur on two continents
Before leaving for Canada, Cécile Beuzeville and her husband Jérôme held the reins of a bakery in France for 7 years. "It was my second experience as an entrepreneur. After the twins were born, I opened a shop to sell decor items that I made myself. I won an entrepreneurship award for that business. "
The couple's initial plan when moving to Canada was to open a bakery by the sea in New Brunswick. "We came to visit the area before deciding where we wanted to live and fell in love with the spot. Baie-des-Chaleurs is indescribable. The waterfront, the community, the sense of caring... There's really something here that you won't find anywhere else," the entrepreneur says, smiling.
An inn and café full of French charm
Although their initial plans didn't pan out, the two entrepreneurs found a new calling about a year after their arrival, with an offer to buy Anjou Auberge in Petit Rocher. "At first I was against it. I thought it was way too big. But Jérôme talked me into it, and finally we're still here, after four years—including two during the pandemic. We made decisions that were right for us and it's been working well. "
The inn is home to the fabulous Cocooning Café, where Jérôme turns out impeccable French pastries and Cécile serves up healthy comfort food. "Everything is homemade right here in the kitchen. Jérôme has been working as a baker and pastry chef for about 30 years. He's very passionate about it and loves exploring and testing new recipes. I cook international dishes that my mother and grandmother taught me how to make. Real home cooking! "
A family of entrepreneurs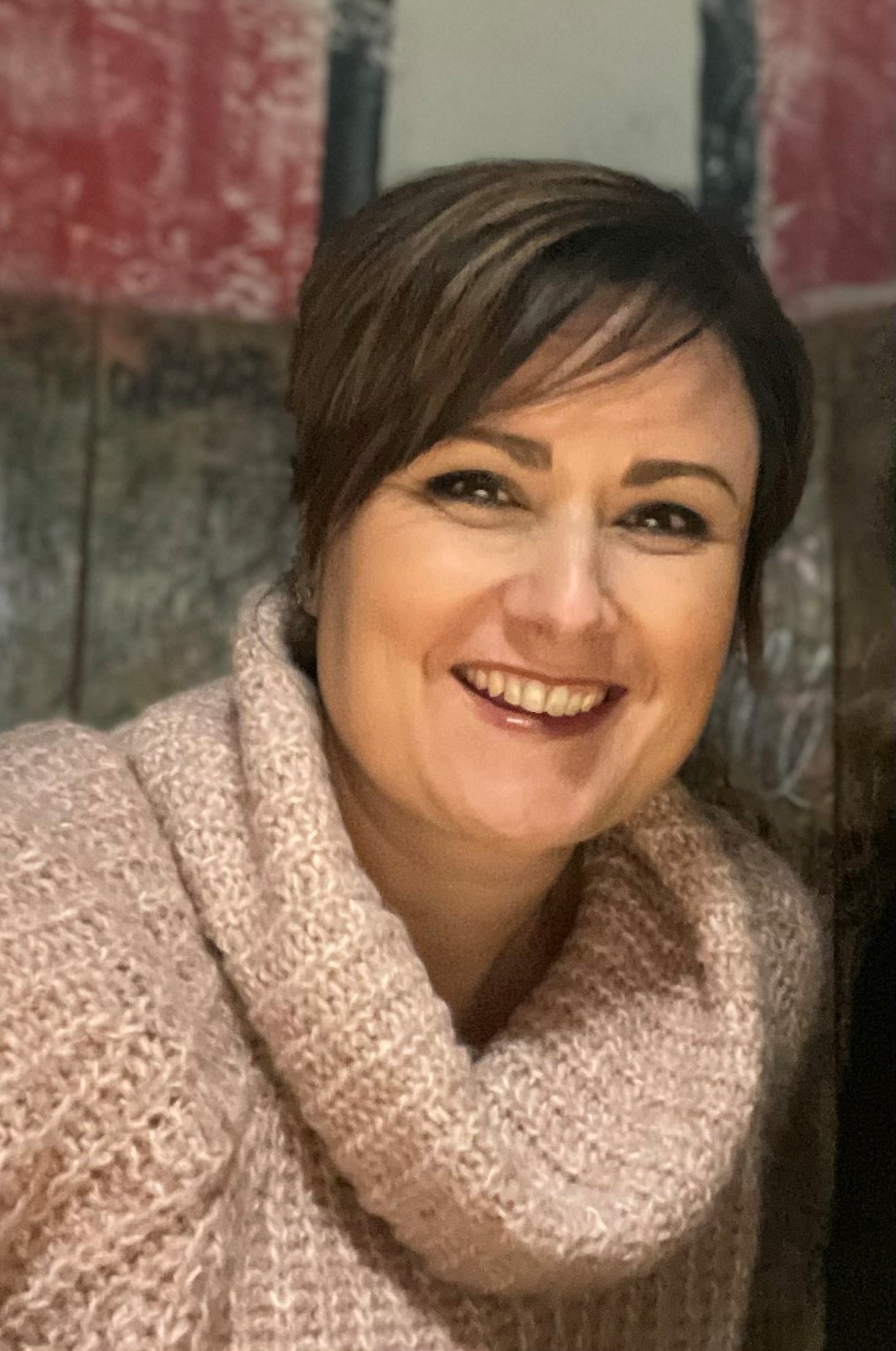 Although she's definitely a strong entrepreneur, Cécile says it's the synergy between her and her husband that drives the business. "Jérôme and I are a team. We've been together for 21 years and have been working together 24 hours a day for 11 years. We're in a state of osmosis. We always help each other and really complement each other in our decisions. That's the secret to our success. Our business is our baby. I don't think of myself as a woman in business. We are a couple in business. "
Their two 17-year-old boys are also involved, stepping in when help is needed and working in the summer and on weekends. "Whether the decision was to move here or buy the inn, we did nothing without the boys' approval. They've been consulted on everything and are totally invested. It really is a family affair! "
Diving in and giving it everything you've got: Two essential entrepreneurial traits
Has the graphic designer by training always wanted to go into business? "My mother calls me a Bossy Betty. I'm definitely not afraid to take charge, " Cécile laughs. "I'm driven. Once I have a goal, I don't give up—which definitely works to my advantage as an entrepreneur. If the door doesn't open, I'll go through the window. I might be a bit intimidating, because I'm really direct, but at least that way people can say what's on their mind. I tell it like it is. "
That strength of character helped her keep her head above water and withstand the worst of the pandemic—no mean feat. "Having a business is a huge investment, time-wise. You work non-stop, even when you're sick. You don't have the choice When I'm not in the kitchen, I'm somewhere else getting things done. If we didn't work together as a family, it wouldn't be possible. Emotionally, I don't think you can stand that kind of pressure alone. "
Owning a business during a labour shortage
Like most restaurant owners today, the Beuzevilles are struggling to recruit new employees to help out. "We've had to reduce our business hours," says Cécile. "We can't find kitchen staff, so we open the café morning and noon, but not in the evening any more. It's the same thing everywhere you go. It's definitely a challenge. "
Rooted in the community
Despite the countless hours they spend at the inn, Cécile and her husband stay strong and continue to be exceptional hosts, every day. "We love what we do. Just hearing people laughing in the dining room, chatting with the girls out front, saying hi through the kitchen window—it makes it all worthwhile. Our guests always tell us how much they love being here. That's the real payoff. That's why it's called the Cocooning Café. It's a place to be together and have a good time. "
Since arriving in Petit Rocher, the Beuzevilles have earned the affection of the people in the area, and vice versa. "We feel very much at home. It's very welcoming. When we meet people in the street, we call each other by our first names, we get the latest news. We have our regulars who come every week for a coffee and a chat. It's a real community. We love it. "
Four tips for up-and-coming entrepreneurs
What advice would Cécile give to those thinking of starting a business?
Take your time
Don't jump in on an impulse because you've had a bright idea. Start small and build up from there. "You have to take the time to figure out what you want, think it through and analyze the ecosystem. " There's no point shooting off like a rocket if you sputter out just as quickly.
Team up with the right people
Guidance from mentors, organizations, more experienced entrepreneurs and financial institutions is invaluable in preventing pitfalls and tackling challenges. "Jonathan Godin at UNI was the first to believe in us. He loved our passion and authenticity. Our experience certainly worked in our favour, but he really helped us at a time when we'd just arrived from another country and had no credit rating in Canada. "
Diversify and support other local businesses
By creating diversity in the local offering, businesses promote tourism, attract visitors and make them want to come back. The two owners of Auberge d'Anjou and Cocooning Café make a point of forging partnerships with other local entrepreneurs, exhibiting the work of local artisans and cooking with fresh local produce. "Supporting each other helps us thrive as a community and ensures that local businesses are here to stay. "
As a crossroads and meeting place for travellers, families, workers and the rest of the community, Auberge d'Anjou and the café help make Petit Rocher a better place to live and visit.