Operation Back to School: Anticipating the real cost of college and university education
Posted on Tuesday October 26, 2021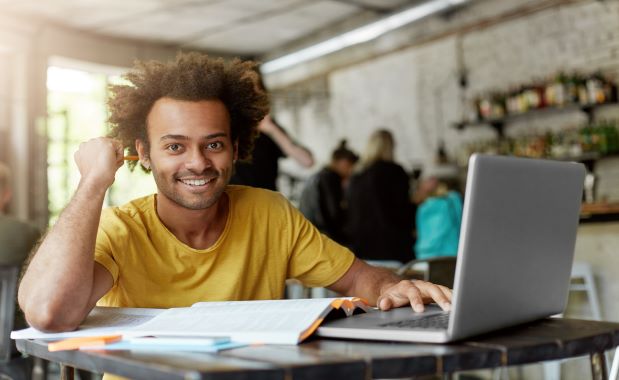 Operation Back to School: Anticipating the real cost of college and university education
Going to college or university requires a great deal of commitment on the part of young people, and sometimes not-so-young people! Tuition fees for New Brunswick students are higher than the Canadian average. They often have to take on debt to complete their program. Even though education is subsidized by the government, the total cost for one person can be staggering. How much does it really cost a student to go back to school? And how much does it cost the taxpayer?
The cost of education: How much will I pay?
Are you interested in a skilled trade? The Collège communautaire du Nouveau-Brunswick (CCNB) charges $3,380 per year in tuition. In addition to tuition, students pay $308 for health insurance, $100 for student fees and $306 for technology fees. In addition, students are responsible for the purchase of any academic materials required for the successful completion of their program.
Do you want to continue your education at university instead? Enrolling in an undergraduate program at the Université de Moncton will cost you approximately $7,500 per year in tuition. Related fees, such as student union dues, technology fees and a health insurance plan, will add a few hundred dollars to this amount. Note that at both university and college, there are significant additional fees for international students.
| | | |
| --- | --- | --- |
| | Université de Moncton | CCNB |
| Tuition fees | $7,492 | $3,380 |
| Related fees (technology, student fees, etc.) | $600 | $406 |
| Health plan | $272 | $308 |
The cost of living… or how much decent housing costs
Getting a taste of adult independence is priceless! When students choose to live in residence, they can save on housing costs. For example, a room with kitchen and bathroom at the Université de Moncton costs around $5,000 for eight months. Almost everything you can imagine is included (electricity, Internet, etc.)! As for CCNB, it does not necessarily have its own residences, but it makes available to the public a list of accommodations in the area. Listings range from $300 to $500 per month, for a total of at least $3,600 per year. Often, nothing is included in these prices.
Like many Canadians, New Brunswickers are dealing with the scarcity and rising cost of housing. In Moncton, the average rent for a two-bedroom apartment is $870 per month. Again, nothing is included. Some furniture, as well as electricity and insurance, will quickly add a few hundred dollars to your monthly expenses. Of course, your food, entertainment and other personal expenses will also add to what you need to spend.
Food is one expense that no one can avoid! The Université de Moncton estimates the cost of a yearly grocery basket at $2,500, or about $300 per month if you only count the eight months of your stay on campus. With this budget, you have to know how to cook or rely on the help of parents and friends! Food For All NB also states that only 31% of 18-to-29-year-olds feel comfortable in a kitchen.
Adding up all the expenses, we see that a student at the Université de Moncton who lives in residence and often cooks at home will spend close to $20,000 per year to study. It should be noted that the student does not have a vehicle in this scenario.
The thorny question: What is the cost of back-to-school for taxpayers?
When the Gallant government created a new student aid program in 2016, public reaction was swift. This program offered very generous financial support for students from families with annual incomes of $60,000 or less. As part of the expansion of this program, the limit was raised to $123,500. Since the Higgs government took office, however, these measures have been modified to eliminate the free tuition. Tax credits and support were restored, however, with a budget of approximately $19 million in financial assistance.
In the current budget, the government is investing approximately $669 million in post-secondary education and training. While this number seems high, it is a very small percentage of total government spending. All told, New Brunswick plans to spend more than $9 billion in 2021-2022 (on health, agriculture, natural resources, etc.). How much is your contribution? That depends, of course, on your tax rate, so it varies considerably from one taxpayer to another.
To learn more about how we can help you or your children with their education, please contact us!