UNI Financial Cooperation wins Opportunities NB Impact Award
Posted on Friday May 27, 2022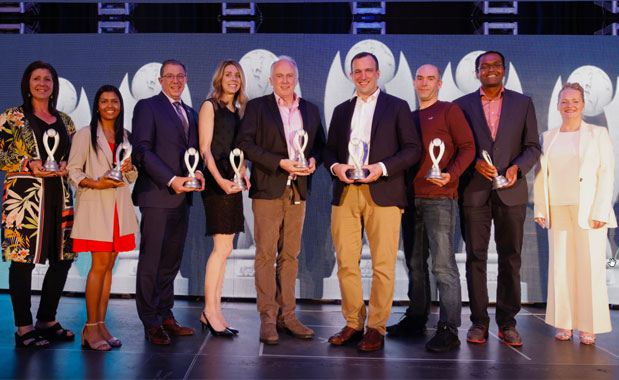 UNI Financial Cooperation wins Opportunities NB Impact Award
Opportunities NB presented the Impact Award to UNI on May 26 in Fredericton at the New Brunswick Export Awards, which honour the province's many successful exporters every year. This award is given to a single company—whether a company that's new in the province or growing its presence here through reinvestment—that has made a significant impact and demonstrated its commitment to New Brunswick by maintaining and expanding its presence.
"UNI is proud to reach this pinnacle of success. "UNI is honoured to receive this prestigious award from ONB, and we are grateful to this provincial economic development organization for awarding us this high distinction and for being among so many other great past winners, such as; TD Bank Group and TD Insurance, ExxonMobil Canada ULC Business Support Centre and IBM Canada Ltd.
This award is first and foremost a reflection and recognition of the hard work of a dedicated staff who demonstrate day after day their expertise, commitment to clients and active presence in the community. The UNI team values the relationship of trust it has with its customers, and the successes we enjoy are also due to this mutual complicity ", said UNI President and CEO Robert Moreau.
About UNI Financial Cooperation
UNI Financial Cooperation is a major economic player that contributes actively to a thriving, growing economy in New Brunswick and beyond. UNI is committed to values of solidarity, responsibility and courage for the sustainable prosperity of the organization and its members and clients. For additional information, visit www.uni.ca.
Press relations
Ginette Hébert
Director of Communications
UNI Financial Cooperation
506-724-1123
ginette.hebert@uni.ca │ www.uni.ca